Investigation of the influence of different mold temperatures on the basis of three sheet thicknesses
It is possible to consolidate TAFNEX™CF PP UD Tape at low mould temperatures (180°C)
The mold temperature must be adjusted based on the wall thickness for proper consolidation
The thicker the sheet, the higher the temperature is recommended
Processing:
Result of the mold temperature study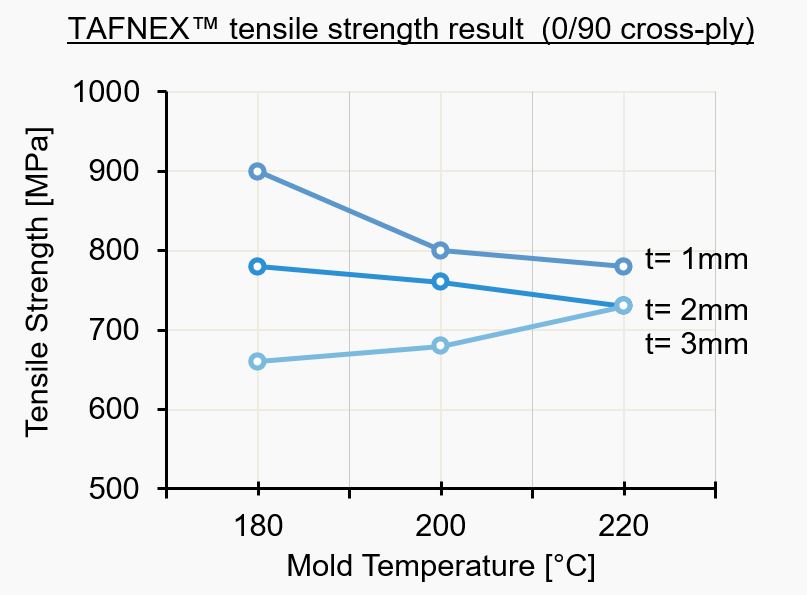 ---
Related Cases
Full impregnated fabrics with unique properties based on UD tapes
Combining TAFNEX with glass fiber UD tapes.
TAFNEX™ can be combined with PP core materials for lightweight panel applications. Possible to functionalize afterwards.