Mitsui Chemicals Group and HRC Group are important partners in the field of CFRTP process development. CFRTP: Carbon Fiber Reinforced Thermoplastics
Exemplary Interior automotive design part made of TAFNEX CF-PP. Combination of heat press and injection molding. The design depends on the selected sheet design.
Process:
Design Possibilities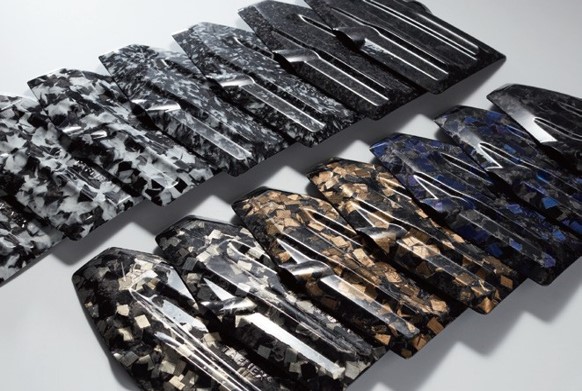 ---
Related Cases
Full impregnated fabrics with unique properties based on UD tapes
Short cutted UD tape is no waste and can be used to produced random sheets.
TAFNEX CF-PP UD Tape can be combined with different materials.