How is the the recycling behavior of TAFNEX™ and what are the mechanical properties of these recycled grade? To answer those questions we started an investigation with focusing on two waste streams:
Stream #1 : Sheet cut outs (full carbon and CF/GF hybrid)
Stream #2 : Overmolded parts containing TAFNEX Sheets
Mechanical recycling was used for each stream and processed to recycled compounds. These compounds were tested and compared to commercial available grades.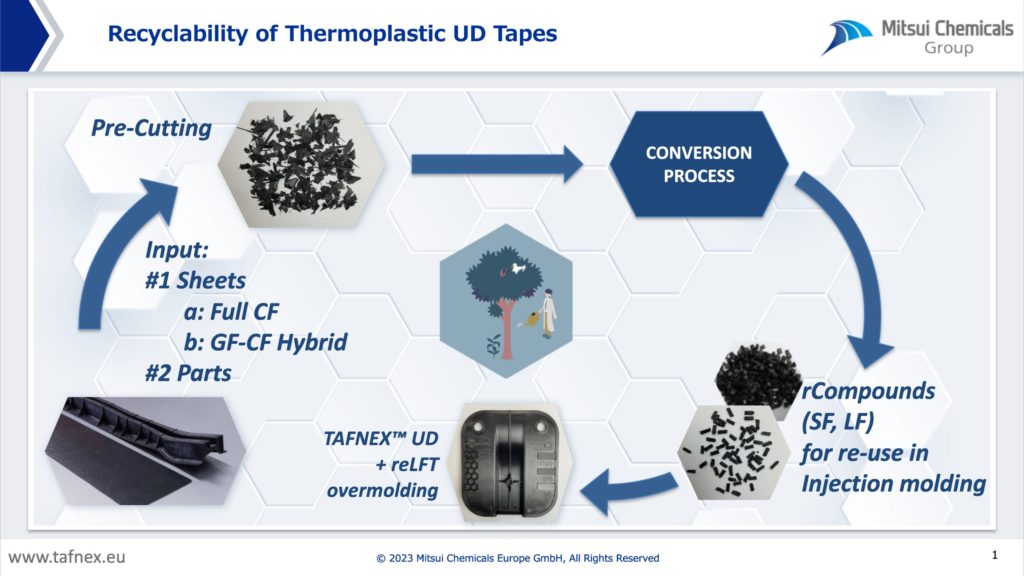 Recycling stream #1a: Sheets full carbon
Recycling stream #1b: CF/GF hybrid sheets
Recycling stream #2: Parts
---
Related Cases
Simulation-based product optimization with modified delamination prediction in crash case. Cooperation project between Mitsui and ARRK Engineering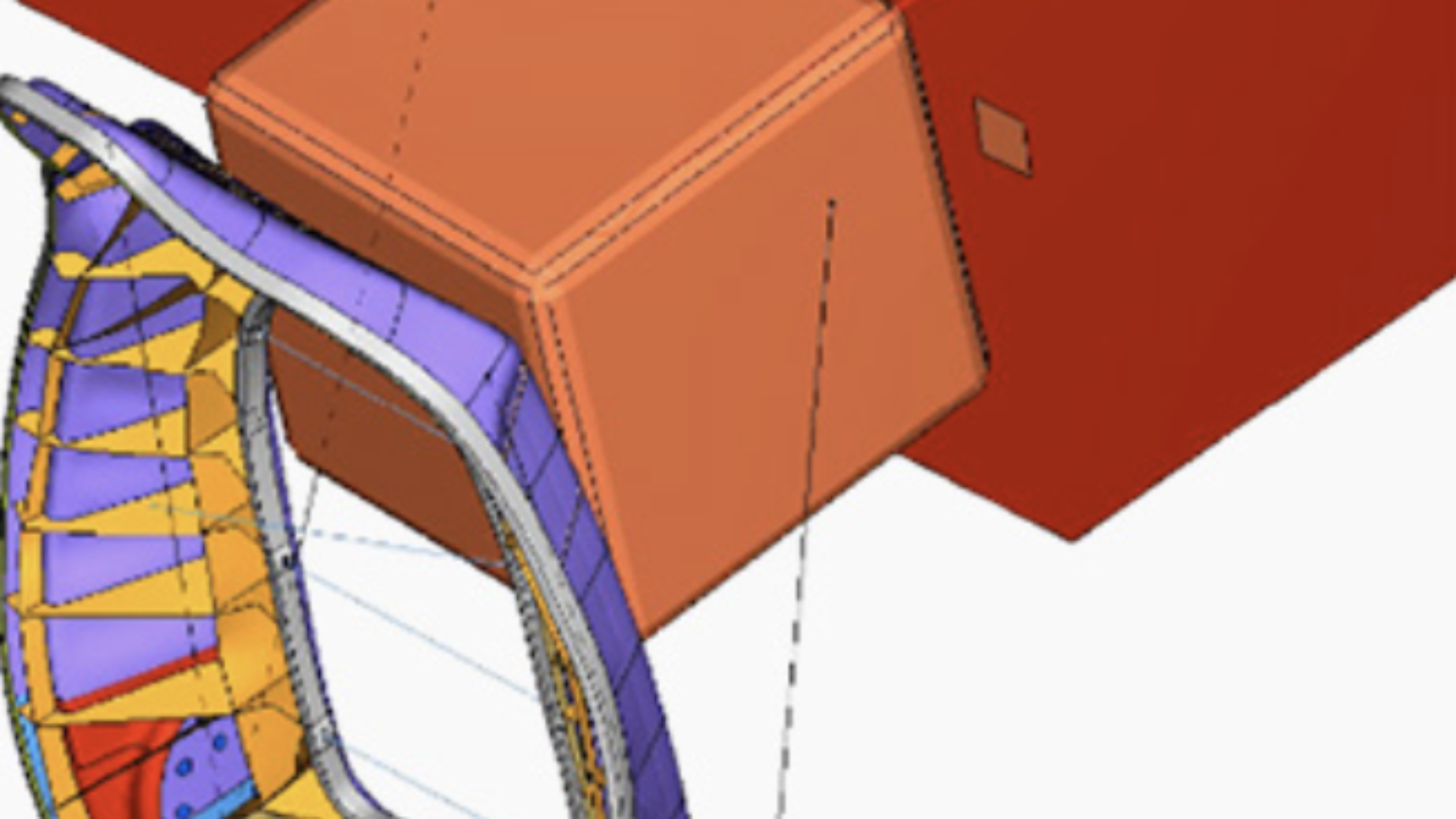 Re-design of a virtual seat demonstrator using TAFNEX™ CF-PP UD and CF-PP LFT material and substituting metal parts
Together with our partners ANYBRID GmbH, INOMETA GmbH and the Institute for Lightweight Construction and Plastics Technology at the Technical University of Dresden, we have rethought the functionalization of high-performance…